Duddingston House is a fully restored, classical stone-built villa located close to the historic village of Duddingston.
Current Availability:
Suite 4, Ground Floor - 129 sq ft
Suite 5, First Floor - 312 sq ft
Suite 6, First Floor - 237 sq ft
Less than four miles east of Edinburgh City Centre, Duddingston House has excellent road links to Edinburgh City Centre, Edinburgh City Bypass (A702) and south to Berwick Upon Tweed etc. The House has an impressive entrance - the "Great Hall" - together with a number of other functions rooms, all of which can be utilised by occupiers. Existing occupiers include Pike & Bambridge and Duddingston House Properties.
The building is fully Cat5 cabled, benefits from bags of free on-site car parking and enjoys beautiful gardens. You will be hard-pressed to find a more inspirational and unique working environment.
Specification
Impressive entrance
Function rooms
Cat5 cabled
Free on-site parking
Beautiful gardens
Unique working environment
Get Brochure
Visit Website
Email Sara
Sara Dudgeon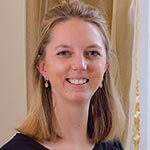 Email Nick
Nick White